Global Network for Advanced Management Highlighted in BizEd
Following the fifth anniversary of the Global Network for Advanced Management, Yale's Edward A. Snyder and David Bach have written an essay in BizEd magazine explaining how the 29-school network has leveraged "the power of networked management education."
Live Video: Fareed Zakaria to Mark Anniversary of Global Network with Talk at Yale SOM
Fareed Zakaria, one of the world's leading foreign policy thinkers and public intellectuals, will speak at the Yale School of Management on April 21 as part of the R. Peter Straus '44 Lecture Series in an event marking the third anniversary of the founding of the Global Network for Advanced Management. The host of CNN's Fareed Zakaria GPS since 2008, Zakaria is also a columnist for the Washington Post and bestselling author of The Post-American World and The Future of Freedom.
Global Network Faculty Discuss Sustainability
Faculty and staff from 11 Global Network for Advanced Management schools participated in the first Global Network Week for Faculty, held at Yale SOM, July 21-24. The event, sponsored by the World Business Council for Sustainable Development along with the Yale Center for Business and the Environment, aimed at fostering collaboration among network faculty members with an interest in sustainability and building connections between faculty members and business professionals.
Video: Students Lead the Design and Innovation Global Network Week at Yale SOM
Global Network Students Compete in Globalization Hackathon Finale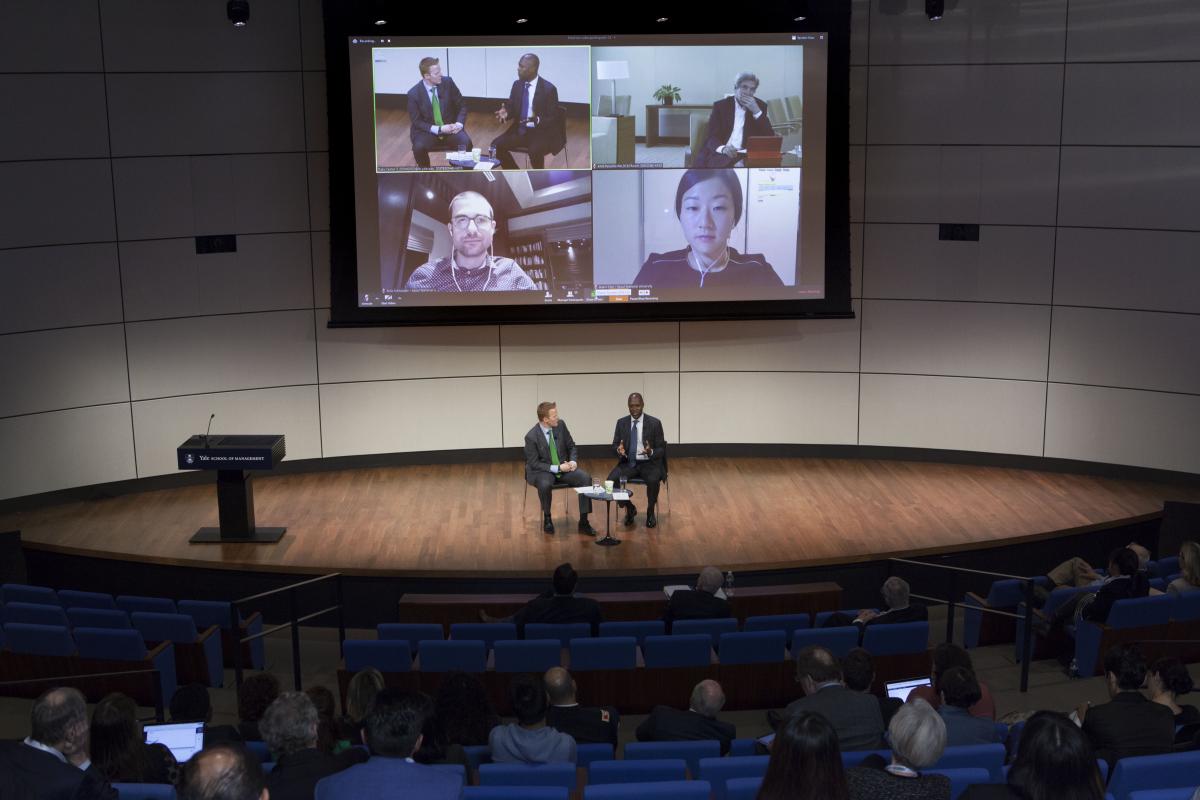 Global Network for Advanced Management to Celebrate Fifth Anniversary
The Global Network for Advanced Management will celebrate its fifth anniversary from April 19 to 21 with a three-day symposium at the Yale School of Management, titled "Business and Management Education in the Age of Contested Globalization."
Sessions from the invitation-only event will be live streamed on the Global Network website.
Pages