Engage with the Network
The Global Network for Advanced Management leverages the expertise of 32 top business schools in 29 countries to address the big issues. Opportunities abound for students, faculty, alumni and staff to deepen their understanding of differences and commonalities in their economies and increase their effectiveness.

Students
Global Network programs enable aspiring global business leaders to practice working globally while tapping into unprecedented and diverse global resources.
Become a Global Network Ambassador
Our student ambassadors work with their own student communities as well as student ambassadors at other Network schools to identify new opportunities and shape existing initiatives with an emphasis on increasing student-to-student interaction between schools' student clubs and special interest groups.
Participate in a Program
The Global Network hosts programs throughout the year for students, leveraging the unique expertise of each Member school and offering programs of various lengths from week-long exchanges to semester-long courses.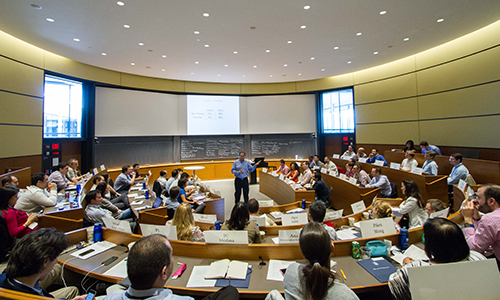 Faculty & Staff
Opportunities Global Network faculty begins in the classroom and extends to scholarship and collaboration on a number of academic Global Network initiatives.
Contribute to Global Network Perspectives
Global Network Perspectives is the ideas-based online magazine that features the expertise, research, and opinions of faculty and other contributors from throughout the network, with an emphasis on the complexities of doing business in an increasingly interconnected world.
Contact Global Network Perspectives
Opportunities to Engage
---

Executive Education
Through the Certificate of Excellence in Global Business, we help executives and other leaders build a global perspective while deepening business and leadership skills.​