Global Network Programs
The Global Network is a platform for innovation in business education. Member schools connect and collaboratively develop programs to enable students and aspiring global business leaders to practice working globally while tapping into the unprecedented resources—including expertise, relationships, and access to data—offered by 32 business schools in 29 countries. Global Network member schools strive to connect its community to leverage the Network as a platform for innovation in business education. From week-long experiences such as Global Network Weeks, to the two-year Certificate of Global Excellence, our programs enable students and aspiring global business leaders to practice working globally while tapping into unprecedented resources.
Programs for Current Business Students

Global Network Weeks
Global Network Weeks give MBA students and faculty the opportunity to pursue intensive study at another network school, in a focused mini course that leverages the perspectives, programs, and faculty expertise of that school. Alongside their counterparts from elsewhere in the network, students attend classes, tour local businesses, and meet with experts focused on current business problems.
---
Global Network Courses
Global Network Courses are for-credit courses offered virtually by a member school and open to students from throughout the network. The courses link students through an online platform and video conferencing for lectures and discussions. As part of the courses, groups of students from multiple member schools collaborate virtually on substantial team projects, developing teamwork skills and cross-cultural perspectives. By bringing together MBA candidates from member schools as part of their regular coursework, the courses harness the strengths of the Global Network on a daily basis.  
---

Global Virtual Teams 
Students across schools team up to work virtually on an assignment on one of the core MBA courses. This assignment provides students with real-time, hands-on practice that will be important to their effectiveness in the organizational teams of which they will be a member or leader after they graduate. In Spring 2016, EGADE, HEC and Yale SOM participated in this first collaboration, made up of 108 cross-school teams and a total of 515 students. Assumptions regarding information, perspectives, frames of reference, and preferences abound in more serious ways in teams that are global and virtual.
---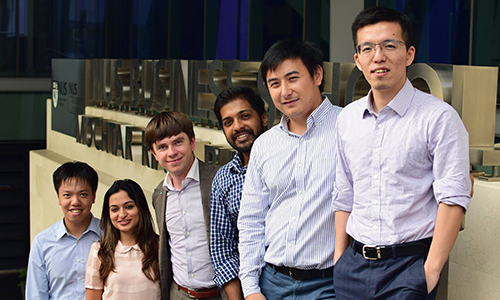 Student Investment Competition
The Global Network Investment Competition, hosted by the Yale School of Management's International Center for Finance, launched in 2015. Student teams from across the Global Network apply to participate with a portfolio of five investments drawn from their home country. Finalists, evaluated by a panel of judges, make a live stock pitch to a team of judges, provide reports, and presentations on their selections. During the 2016-17 academic year, 46 teams applied to participate, with 22 teams from 14 schools qualifying for the competition.
​
Executive Education Programs

Certificate of Excellence in Global Business
Through our Certificate of Excellence in Global Business you can choose advanced courses from 19 top schools in 18 countries, selecting programs based on your professional development goals. Learn from some of the best business school faculty in the world and build a true global perspective at the same time.
Take 15 days of open enrollment programs from participating schools and complete a capstone project, within 2 years, to receive the Certificate of Excellence in Global Business. Programs must be from at least 3 schools in 2 countries. To date, 200 Executive Education programs from 19 schools have joined our Certificate of Excellence.
Participating Schools
Asian Institute of Management (The Philippines)
EGADE Business School, Tecnológico de Monterrey (Mexico)
ESMT European School of Management and Technology (Germany)
FGV Escola de Administração de Empresas de São Paulo (Brazil)
HEC Paris (France)
Hong Kong University of Science and Technology Business School (China)
IE Business School (Spain)
IMD (Switzerland)
Indian Institute of Management Bangalore (India)
Koç University Graduate School of Business (Turkey)
Lagos Business School, Pan-Atlantic University (Nigeria)
London School of Economics and Political Science, Department of Management (United Kingdom)
National University of Singapore Business School (Singapore)
Sauder School of Business, University of British Columbia (Canada)
UCD Michael Smurfit Graduate Business School (Ireland)
University of California, Berkeley, Haas School of Business (USA)
University of Cape Town Graduate School of Business (South Africa)
Universitas Indonesia Faculty of Economics (Indonesia)
Yale School of Management (USA)