NUS Business School Team Wins Investment Competition
A team from the National University of Singapore's Business School took home the top security analysis prize in the Global Network's Investment Competition on March 1.
The team, named Intelligent Investors, won the $3,500 Security Analysis Prize for its work on Dutech, a company listed on Singapore Stock Exchange that sells safes and other locking mechanisms. Profit Paranoids, a team from the Indian Institute of Management Bangalore, finished second in the competition, winning $1,500. The competition, now in its second year, is sponsored by the Yale School of Management's International Center for Finance.
"We felt their [Intelligent Investors] investment idea was pretty good: the company was cheap relative to its growth prospects and it has been in existence for quite some time," said Eddie Tam, CEO and CIO of Central Asset Investments, who served as one of the judges on the panel.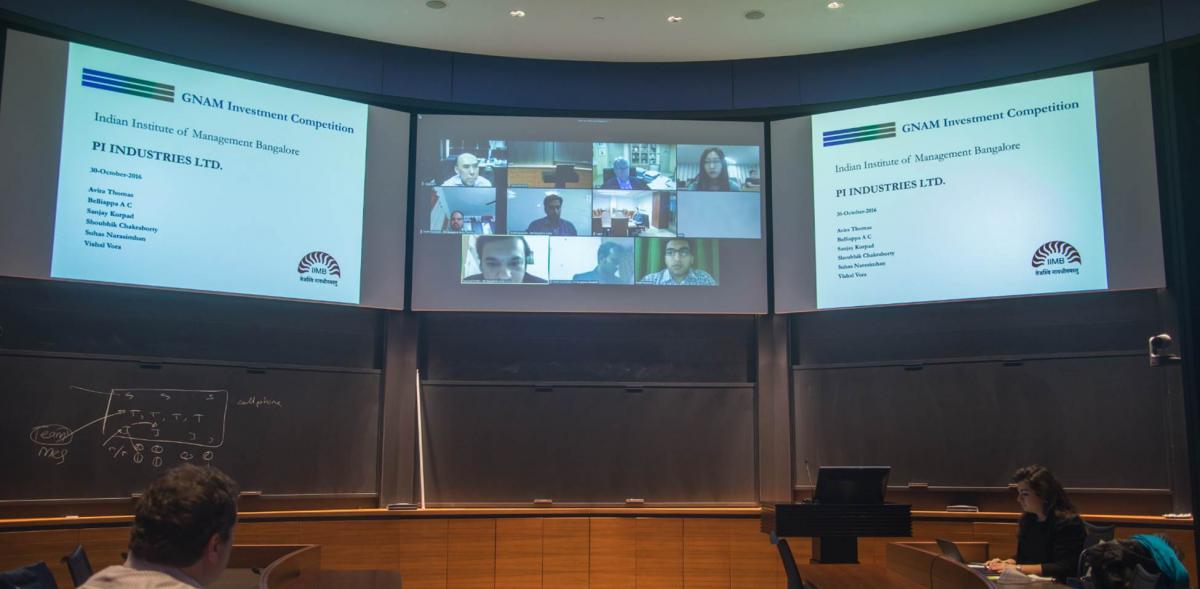 Students were judged based on their analysis of a company in the country where their school is located, its potential for growth, exposure to risks, and other factors. Judges pressed teams to offer arguments on why their selections would be considered a good investment for potential buyers.
Each team was given 10 minutes to present their case during a video conference with a panel of judges, which included Tam, Jim Chanos, Founder and President of Kynikos Associates; Katalin Gingold, Co-Head of Equity Research at Cartica Capital; and  Robert Pohly – Founder & Portfolio Manager at Samlyn Capital.
Pohly commended the winning team for their efforts in creating their presentation.
"I thought their plan was well thought out and it was an interesting investment idea. A lot of times younger investors can be attracted to something that may seem like a sexy investment option, but they showed through their presentation that they had done their work," Pohly said. "These presentations are not always easy, and I think theirs was well done."