Global Network Resources
By leveraging multiple perspectives and the wealth of expertise available across 32 business schools, the Global Network has created powerful resources for teaching, learning, and business practice.

Case Studies
In order to develop teaching materials that reflect the challenges that students will face in the globalized world, member schools of the Global Network for Advanced Management collaborate to create online "raw" case studies investigating global business problems.
---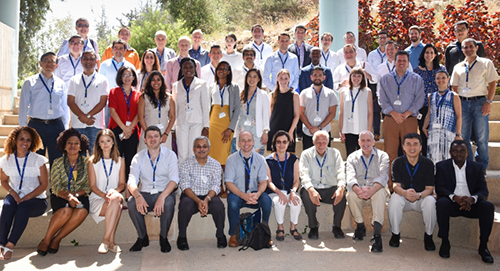 Entrepreneurship Portal
A platform for Global Network faculty, staff, and students to collaborate and participate on entrepreneurship activities and events across the Network.
---
Toolkits and Newsletters

Surveys
Global Network Surveys illuminate major challenges facing global enterprises by tapping into the business acumen and experience of its member school students, alumni, and faculty.
---

Global Network Events
Member schools host talks, panel discussions, and other events that bring together leaders and experts in global business.
Watch past Global Network speakers