Global Network Deans Meet at Yale
Deans from more than a dozen schools attended an informal meeting of the Global Network for Advanced Management on January 11, following the Business + Society conference celebrating the opening of Yale SOM's Edward P. Evans Hall.
The deans recapped the network's previous meeting in Madrid held in November and welcomed representatives from Berlin's ESMT and HEC Paris. The schools are the two latest to join the 25-member consortium of top business schools from around the world.
"We are very proud and very pleased to be joining you," said Bernard Ramanantsoa, dean of HEC Paris. "The Global Network is a very good concept and opportunity for each of the schools involved to work together. It's an opportunity to work on key challenges for the coming years and I personally appreciate the concept of SNOCs and that we're going to work on case study development together."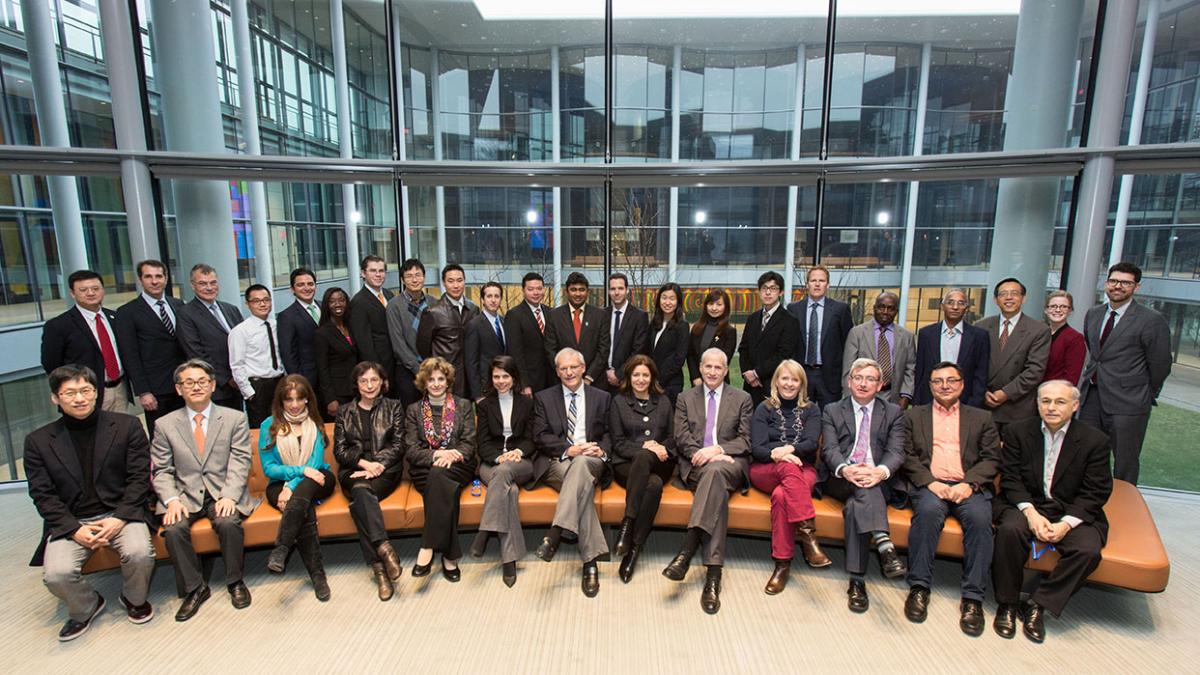 The deans discussed the addition of several new SNOCs—small network online courses — in which students collaborate on projects with their peers across the network. SNOCs, open to all network schools, debuted at Yale SOM in the second half of 2013, and will expand this semester, with the addition of two courses: Natural Capital: Risks and Opportunities in Global Resource Systems, taught by Yale faculty, and New Product Development, led by Technion—Israel Institute of Technology.
Global Network Weeks, in which students select a one-week mini-course at another network school, have expanded significantly since the first was held in the first half of 2013. Nearly 460 students across 11 schools are expected to participate in the courses planned for March.
Global Network Week has quickly become popular around the network, said Ted Snyder, dean of Yale SOM. "This is an advantage for faculty too. They get to teach what they like to teach to a global group of students. Our students then get to go around the world and get the best of what you do."  
Network deans plan to convene again in late April at EGADE Business School in Mexico.